Applications for scholarships can be downloaded below. Applications are to be delivered to Jenna Lain Law Office before 5PM on April 1st.
---
Dwaine Burley Memorial Scholarship
Established by Marilyn Burley in 2008 in memory of her husband, a long-time Wayne County farmer Dwaine Burley killed in a farm accident in 2006. This scholarship is for a graduate of Seymour or Wayne High Schools who intends a career in agriculture, someone with a caring spirit for community, land, and livestock.
---
Raymond Conner Memorial Scholarship
Dorothy Conner instituted this scholarship in 2005 to honor her deceased husband, Raymond. It is an annual scholarship to be awarded to someone who has faced adversity in their young life. If the recipient meets the scholarship requirements, it can be renewed for a maximum of four years.
---
Corydon-Allerton Chamber of Commerce Scholarship
Scholarships are to help residents of Wayne County further their education with the anticipation that they will return to this area to pursue their vocation, business, and/or professional career.
---
FFA Wayne Community Schools Scholarship – (Non-Endowed)
This scholarship is awarded annually to a senior member of the FFA at Wayne Community Schools to be used as they pursue a career in the agricultural field.
---
Dr. Keith A. Garber Scholarship – (Non-Endowed)
Originally established by the medical staff in Wayne County Hospital-this scholarship was re-named in 2008 to honor Dr. Keith Garber. Dr. Garber was a family physician in Corydon for more than 40 years. The recipients will be a student seeking a career in the healthcare field. It is the hope of the medical staff that the recipients will consider returning to Wayne County upon completion of their professional education.
---
Junior & Clarabelle Henderson Scholarship
Junior, a farmer in northern Wayne County, and Clarabelle, a retired Wayne Community school teacher, established this scholarship in 2007. The scholarship is renewable for up to four years if the student shows motivation to complete their degree in a timely manner.
---
Kenneth Ireland Memorial Scholarship
This scholarship was established in memory of Ken Ireland, a longtime pharmacist and community leader in Corydon. It will provide a $1000.00 scholarship annually for a Wayne Community High School senior entering a health care field with preference given to a student attending the University of Iowa.
---
Corydon Lions Scholarship Fund
This scholarship was established to help endow a qualified Wayne County High School senior. The recipient must have a graduating grade point that will be acceptable by a recognized Jr. College, Trade School, or University and must be a Wayne County resident.
Deadline: April 1
---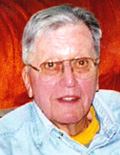 Ernest Carmen Moser Scholarship
Ernest Carmen Moser wished to award a size able scholarship, specifically designed to be renewed every year for four years. The recipient must attend the University of Iowa and be a graduate of a Wayne County high school. Mr. Moser was a graduate of Humeston High School, found success in his adult life and returned to reside in Wayne County during his retirement.
---
Bob Mumma Memorial Scholarship
Long-time Lineville businessman, Bob Mumma, wished to establish a scholarship for a graduate of a Wayne County high school. The scholarship was originally for Lineville-Clio graduates but is now for eligible students of succeeding school districts. Preference is given for students in southern Wayne County.
---
Richard Pyner Memorial Scholarship
This scholarship was established by Dick's wife, Marj, and his family with memorial gifts from friends, relatives, co-workers and former students. Mr. Pyner was an educator all of his adult life – teaching, coaching and be a principal for 29 years. Forty of Mr. Pyner's education years were in Wayne County. He felt h3ly about public school education and the recipient of this scholarship should intend on pursuing a teaching career.
---
W-S Scholarship
Two graduating seniors from Wayne Community School and two graduating seniors from Seymour Community School will each be eligible for a $1000 scholarship annually. These are intended to be need-based scholarships for deserving students to encourage them to continue their education.